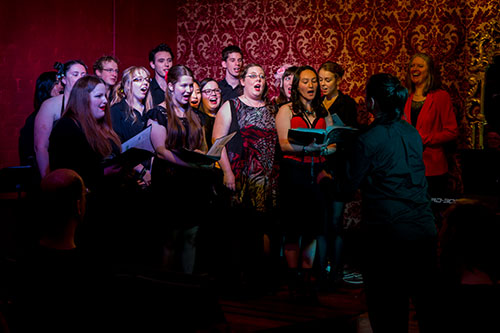 The RMIT Occasional Choral Society (ROCS) is a student run choir at RMIT University. They are a non-auditioned choir, and open to everyone – you do not have to be an RMIT student to join. ROCS performs a wide variety of music and welcomes everyone with a willingness to learn and a love of song.
With space limited, only a select contingent from ROCS will be appearing at Queermance, and we would to thank Geordie Marsh, Adil Soh-Lim, Sandra Bogerd, Anna Nicolson, Hayden Johns and Shannon Castle for volunteering their time. They will be performing at our Friday night Queermance Volume II Anthology Launch and our Saturday Night Queerbaret.
ROCS is a collective funded by RMIT Link Arts & Culture.