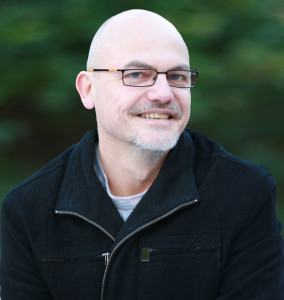 Kevin lives with his long-term partner in their humble apartment (affectionately named Sabrina), in Sydney. From an early age Kevin had a passion for writing, jotting down stories and plays until it came time to confront puberty. After dealing with pimple creams and facial hair, Kevin didn't pick up a pen again until he was in his thirties. His handwritten manuscript was being committed to paper when his social circumstances changed, giving him no time to write. Concerned, his partner, Warren, snuck the notebook out to a friend who in turn came back and demanded Kevin finish his novel. It wasn't long before Kevin's active imagination was let loose again. The result was Drama Queens with Love Scenes, the first in a series of Romantic Afterlife tales. Both his first novel and the sequel, Drama Queens and Adult Themes, have been picked up by Wilde City Press.
Kevin is looking forward to thumping the keys on his laptop and churning out stories until it's time for him to gain firsthand experience of the hereafter.
Kevin will be appearing on our Across the Genres panel, attending our Meet the Authors Afternoon Tea and will be one of our featured authors at the Sunday night Author Showcase.
LINKS
www.kevinklehr.com
Kevin's Facebook Page
Drama Queens With Love Scenes on Facebook
Twitter
Book trailers: Drama Queens with Love Scenes and Drama Queens with Adult Themes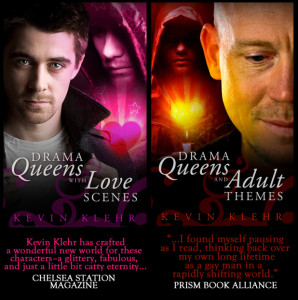 His books are available via Wilde City