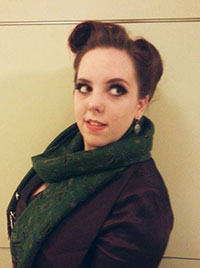 When I started trying to write an Artists Bio for myself I thought of all the things I have read about other artists. They all would tell back stories about how they started drawing to release emotion or that they have a passion for a specific subject. But my art isn't about emotion or passion. When I think about what I draw now, I can't see where I link my art to inside me. So I followed the thread way back to the beginning of my art career (and because I have been drawing ever since I can remember this was a very long way back) and I realised that my art wasn't connected to any specific emotion but rather, is connected to my imagination.
I honestly wish to see the images I create come to life. Literal life. I want to bring my imagination into reality. Everything I have worked on and practised in my art has always been to this one end; getting better to bring more of the fantasy in my head into the mundane of reality. People call me an artist. I call me an Imagination Smith. 
Raven will be appearing at our A Picture's Worth art panel. She is also creating an original artwork print for Queermance–one of which will be available for purchase. Just one.