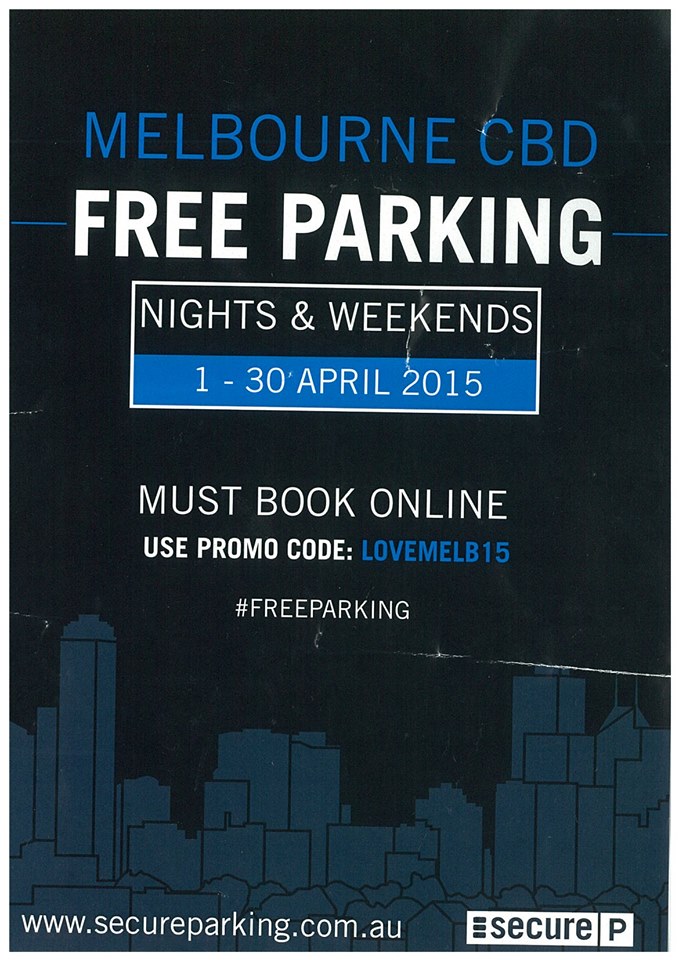 We posted this on our Facebook page, but for everyone thinking of parking their car in the city and wanting free parking, you could do worse than use this. Not all Car Parks in Melbourne allow overnight bookings however, so you may want to double check the carpark you're selecting is open 24 hours. 392 Bourke St Melbourne is probably the closest one to the Mercure.
Please note that Queermance is not affiliated with Secure Parking or this offer. It's just something we found that we thought people might be able to use. Booking in advance is highly recommended as we anticipate parking will fill up quickly. To use this offer you'll need to visit www.secureparking.com.au.
For other parking options, including those around Hares & Hyenas, please see our Venues page.