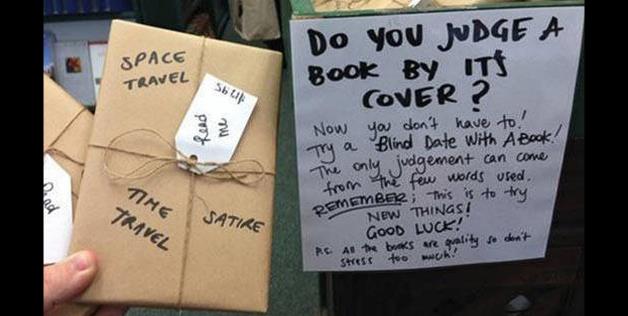 We're less than four weeks away from rolling out Queermance and we're very proud to provide information on one of our premium events: Blind Book Dates. Previously given the code name Brown Paper Packages Tied Up with String, this event put s queer spin on something already being done by readers throughout the world. A number of fantastic queer books will be wrapped up in plain paper, and a few key words will be written on the packaging.
Conference attendees will be able to pick up one book–or more than one book if we have extras–and it's yours to keep at no additional charge. Please read and enjoy–and you'll probably find yourself with something you'd never have picked up normally.
All books are being donated by authors and publishers, so if you do like what you read, we do encourage you to support your local queer bookstore, and support the writers who paint word pictures for you to lose yourself in.
If you're an author or publisher and would like to donate a book or two, please send them to:
Queermance Blind Book Dates
PO Box 121,
Bittern, VIC
Australia, 3918
Please also include a brief note about the author and a few key words you think best describe the work. We will accept ebooks for this event, but all major formats must be included (.mobi, .epub and .pdf) on a USB that should be posted to the same address.
Don't have a ticket to Queermance yet? Book yours today!