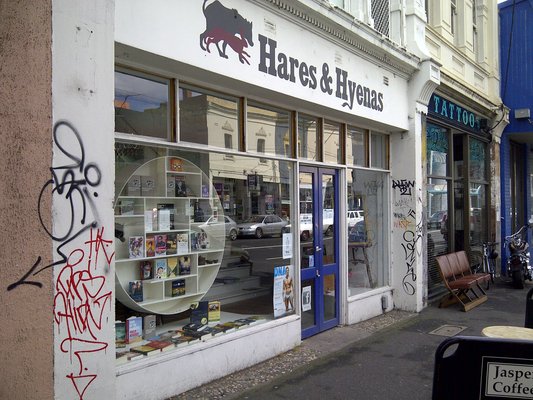 It's been over a year in the making, but Queermance 2014 is here. A portmanteau of "Queer" and "Romance", Queermance runs from Friday the 21st of March to Sunday the 23rd of March and is a combination of literary festival and writers' conference. It has a schedule of talks and workshops for writers looking to gain skills and inspiration, or just to pick the brain of other authors, editors and publishers.
For writers, conference tickets are $160, or $140 concession. This includes access to all writers conference events, including lunch and morning and afternoon teas, and access to the three big public events at the Hare Hole each night. It will also include a complimentary copy of Queermance, our inaugural Anthology of the best Queermantic short stories from Australia and New Zealand (and if you're an author, submit your story here). Tickets for the evening events will be available soon.
Our program will continue to grow in the coming month as we lock in presenters, so check back often to find out what's new. Currently we have confirmed Australian publishers Clan Destine Press and Jaffa Books will be in attendance, and both presses are looking for authors so get your ticket today and polish up your story pitches!
Program Highlights include:
Giving Birth – Everything you need to know about getting published
The IKEA of Intercourse – Writing Sex and Erotica
The Great Debate: Authors vs. Publishers
Queerbaret – Closing night @ The Hare Hole