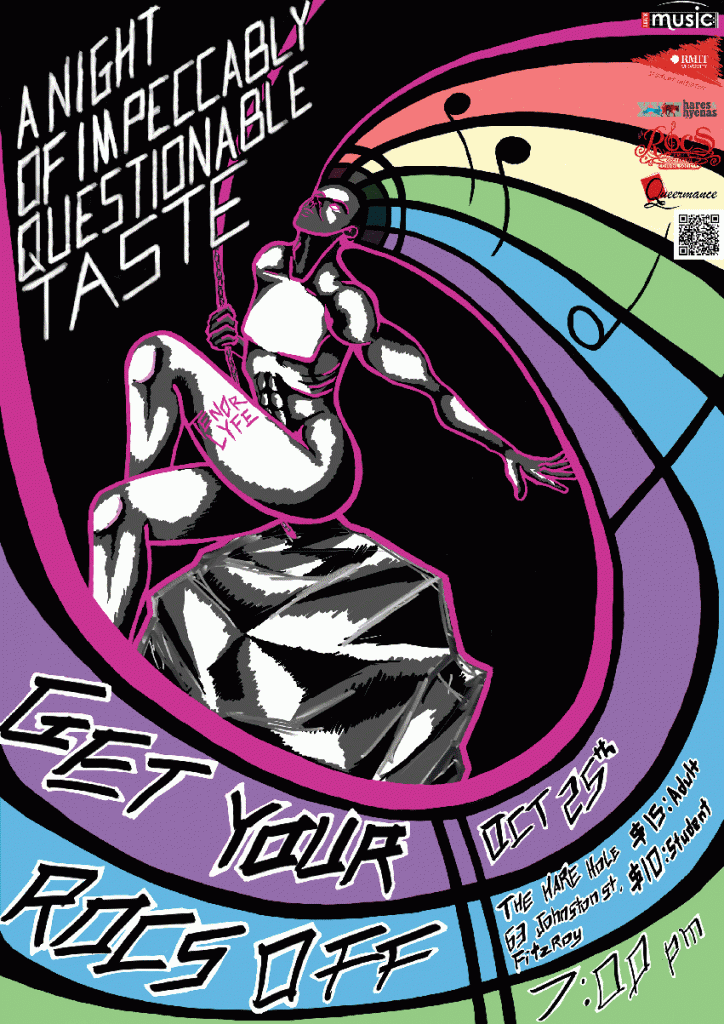 A Queerlaboration of the highest order, join Queermance's Matthew Lang and the RMIT Occasional Choral Society for a night of music, giggling, innuendo and cabaret naughtiness. Fresh from their collaboration at Queermance 2014 ROCS and Matthew Lang promise impeccably questionable taste, bawdy humour and songs that would be cabaret classics if they didn't require a choir backing you up.
This is a fundraiser for Queermance and ROCS and all money raised will go towards Queermance 2015 and the next ROCS concert.
Tickets:
Adult: $15
Concession $10
Book at http://www.trybooking.com/FRBM
Featuring Matthew Lang, Sandra Bogerd, Lettisia George, Geordie Marsh, Kitty Ryan, including the inaugural revelation of a song specifically composed for the night.
We also have a range of prizes and giveaways you have a chance to win on the night, thanks to our amazing supporters. These include:
+ A cut and treatment from hair maestro Andy.R
+ A gift voucher for a $300 corset from Frou Frou & Flounces
+ Two Tickets to Orklesque (yes that's exactly what it sounds like)
+ A two hour prose/script coaching session from the amazing Karen Corbett
+ A season pass for ROCS 2015 concert series
+ Two tickets to Queermance's next Queerbaret in April!
This event is funded and supported by RMIT Link Arts & Culture