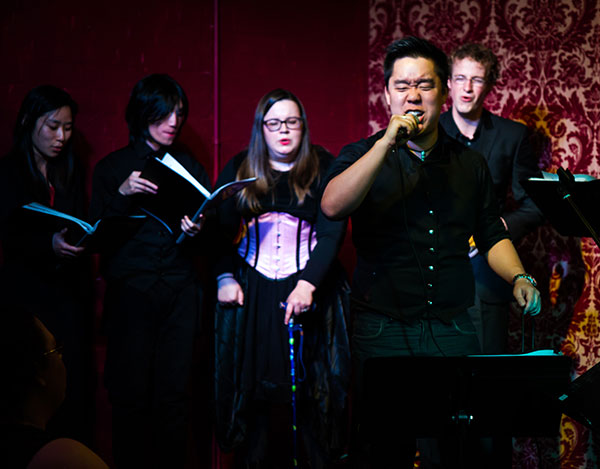 When: 8:00PM Saturday 18th April
Where: The Hare Hole, 63 Johnston Street, Fitzroy
Tickets: $25/$20 ($30/$25 on the door)
Bookings: Click Here
After a near sellout performance at The Hare Hole in 2014, Queerbaret is back and on a late night friendly Saturday Night. We're bringing you an evening of queer readings from Queermance's authors, some music, a little cabaret, and a little something saucy. The Queerbaret will feature readings by: Amanda Marx, Dosh Luckwell, Isabelle Rowan, Lily Velden, Lindy Cameron, M Sereno, Nicholas G Frank, Nic Starr for Toni Griffin,  NM Harris and ReVerse Butcher. Queerbaret 2015 will also feature music from Matthew Lang and crowd favourite ROCS (the RMIT Occasional Choral Society), a touch of circus from CC Page, and the evening will be hosted by queer comedian Ryan Etherington, fresh from his sellout performance at the Adelaide Fringe.