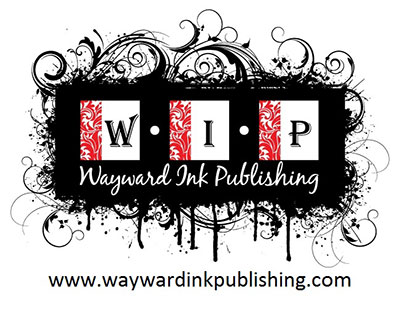 Wayward Ink Publishing has recently celebrated its first anniversary as an independent publisher that may be small in size, but isn't afraid to have big dreams. In our first year we have not only published a number of quality titles, but also garnered a reputation for nurturing new talent.
For many years GLBT stories have been overshadowed by their 'straight' counterparts and yet they have the same ability to make a person laugh, cry, and gasp with their drama. Our goal is to publish quality GLBT Fiction and GLBT Romance. Currently, most GLBT stories focuses on romance and erotica. We love romance, but recognise not all stories that need to be told include a love element. Action adventures, crime dramas, stories of dystopian futures, don't always have, or require, a romantic component.
We at Wayward Ink, would like to offer the opportunity for authors to write not only love stories, but also dark, gritty crime novels, tight, tense suspense thrillers, and epic battles led by gay or lesbian generals without the demand to include a romantic subplot in order to become published.
In other words, we want to show the world gay men and women in positive and inspiring roles. We want to see strong gay and lesbian protagonists without always throwing in a gratuitous love interest. We want to encourage authors to write the story they see and feel, not only the ones they think will sell.
Whether it's a short story, novella, or full-length novel, we're interested in hearing from authors at all stages of their career, be they aspiring or established. We cover all genres, including Contemporary, Steampunk, Historical, Western, Mystery and Suspense, Science Fiction, Fantasy and Paranormal, BDSM, and Kink/Fetish. We love humor and we love angst! We love sexy and a good old ripping yarn!
Good stories stay with readers for life. They become part of their history and help define who they are. Some even change lives. We plan to publish those stories.
Wayward Ink publisher Lily Velden will be attending Queermance this year. She'll be doing a reading at our Queerbaret on on Saturday and you can meet her at our Meet the Publishers Afternoon Tea on Sunday.